Own a Piece of The Dime Bank!
As a community bank interested in the growth of our region, consider investing in us! If you are interested in purchasing Dimeco, Inc. stock, please see Dimeco, Inc. Stock Market Makers contact information below.
"Being a shareholder of The Dime Bank is not only a wise investment, but it also means you are part of the core fabric of the communities we serve. I have been a shareholder and director of The Dime Bank for over 35 years and I have always been extremely proud of the positive reputation and influence The Dime Bank has in our area. The Dime is the leading lender to local businesses; generously supports our community charities/nonprofit organizations; awards merit scholarships to worthy students; and the members of our Dime Bank team donate their time and talents to over 150 community organizations. The Dime Bank is a good investment that does good things where we live. Join us and share in the pride of being part of an organization that makes a difference in the lives our neighbors." -John S. Kiesendahl, Chairman of the Board
Corporate and Stockholder Information
Dimeco, Inc. is the holding company of The Dime Bank. The mission of Dimeco, Inc. is to provide to the public traditional banking and related services with sound, prudent banking principles while fulfilling the social, economic, moral and political considerations ordinarily associated with a responsible, well-run banking corporation.
Dimeco, Inc.
PO Box 509
820 Church Street
Honesdale PA 18431
1-570-253-1970
[email protected]
Financial Highlights
Stock Information
Stock Listing
The Bank trades on the OTC Pink Marketplace under symbol "DIMC," operated by OTC Markets Group.
Transfer Agent
American Stock Transfer & Trust Company, LLC
6201 15th Avenue
Brooklyn, NY 11219
1-718-921-8200
www.astfinancial.com
Dividend Reinvestment Plan
The Company offers a plan for stockholders to automatically reinvest their dividends in shares of common stock along with the opportunity to purchase additional stock. There are no brokerage commissions or fees imposed.
Contact the transfer agent to enroll in the dividend reinvestment plan, replace lost stock certificates or to change name and address.
Dimeco, Inc. Stock Market Makers
Boenning & Scattergood, Inc.
Four Tower Bridge
200 Barr Harbor Drive, Suite 300
West Conshohocken, PA 19428-2979
1-610-862-5368
1-800-842-8928
Janney Montgomery Scott, LLC
1475 Peachtree Street NE, Suite 800
Atlanta, GA 30361
1-404-601-7225
Raymond James & Associates
222 South Riverside Plaza, 7th Floor
Chicago, IL 60606
1-800-800-4693
Stifel, Nicolaus & Company, Inc.
670 N. River Street
Wilkes Barre, PA 18705
1-570-200-3060
1-800-233-8602
Board of Directors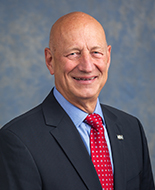 John S. Kiesendahl
John S. Kiesendahl is the Vice President of Woodloch Pines Inc., a resort located in Hawley, Pennsylvania since 1981. He is a principal in several businesses associated with the resort. Mr. Kiesendahl has been a member of the Bank's Board of Directors since 1985 and has been an active member or chair of several committees. His extensive business experience in the operation of a family resort, its affiliated golf course, world-class spa and residential community includes all aspects of the business including hospitality operations, real estate development and financing.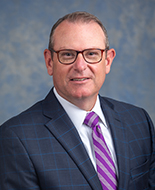 Todd J. Stephens
Todd J. Stephens was born and raised in Wayne County, Pennsylvania. He is the Chief Operating Officer for the Medical Shoppe, LTD, parent company of Stephens Pharmacy and Northeast Med-Equip., holding this position since 2007. He is also the founder and managing partner of Northeast Accessibility, a provider of specialty equipment and solutions for persons with limited mobility. Prior to that, he was employed with Boston Coach Corp., a wholly owned subsidiary of Fidelity Investments. During his tenure with that Company, he rose to the level of Senior Vice President with responsibilities for national operations, directing marketing and commerce efforts and managing a national sales organization.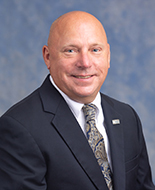 Peter Bochnovich
Peter Bochnovich is the President and Chief Executive Officer of the Company and Bank. Mr. Bochnovich was appointed President and Director on January 1, 2020. He was previously appointed Chief Executive Officer on September 1, 2019. Prior to September 2019, Mr. Bochnovich served the Company and Bank in various capacities. He has been employed in the financial services industry for over thirty-five years. He is actively involved in numerous community, charitable, and civic organizations.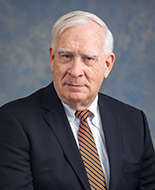 John F. Spall, Esq.
John F. Spall is an attorney, practicing in Hawley, Pennsylvania since 1971. Mr. Spall has been active in all phases of the legal profession for nearly fifty years with an emphasis on real estate transactions. He is a former solicitor for numerous municipalities and has been Assistant District Attorney for Wayne County. He currently serves as President of the Wallenpaupack Area School District Board of Education.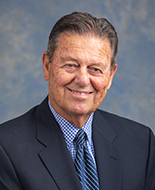 Henry M. Skier
Henry M. Skier is President of A.M. Skier Agency, Inc., an insurance agency, located in Hawley, Pennsylvania since 1973. Mr. Skier has been a member of the Bank's Board of Directors since 1982. He has participated in many Board committees during his tenure on the board. He is a lifelong resident of Honesdale and is involved in numerous community and civic affairs in Wayne County along with involvement in various summer camping organizations. His business, A.M. Skier Agency, Inc., is one of the largest independent insurers of children's summer camps in the United States. Additionally, Mr. Skier has been a founder, director and officer in numerous camp related entities on both the state and national levels. As such, he brings to the Board an expertise regarding this industry in which the Bank has a loan concentration.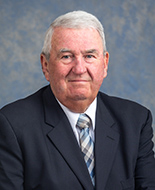 Thomas A. Peifer
Thomas A. Peifer is retired. Prior to his retirement in 2001, Mr. Peifer was Superintendent of the Wallenpaupack Area School District in Hawley, Pennsylvania which provided him personal relationships with numerous area residents who comprise a significant portion of our marketplace. He was the President of Metlag, Inc., a franchised retail Agway store, a business that he sold in 2014. As a local businessman and lifetime resident of Pike County, he provides knowledge of this market area in which we operate two branch locations. This proficiency is further enhanced by his numerous community and civic affiliations.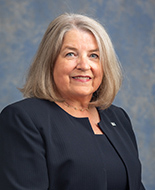 Barbara J. Genzlinger
Barbara J. Genzlinger is one of the original founders in the early 1980s of The Settlers Inn, a country inn located in Hawley, Pennsylvania. Ms. Genzlinger is personally involved in various hospitality businesses daily and interacts regularly with many area residents. She is active in numerous community and civic organizations along with a national innkeepers' organization.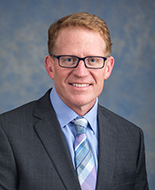 David D. Reynolds, M.D.
David D. Reynolds, M.D. is the President and Chief Executive Officer of Northeastern Gastroenterology Associates, President, Chief Executive Officer and Medical Director of Mountain Laurel Surgical Center and Maple City Anesthesia, LLC and a partner of SGR Real Estate. He is board certified in gastroenterology and is active in numerous medical organizations. On a local level, Dr. Reynolds has been involved in several local youth sport programs including wrestling, soccer and baseball.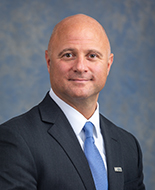 Gregory J. Frigoletto
Gregory J. Frigoletto is the District Superintendent of Wayne Highlands School District and long-time resident of Wayne County. He has an extensive background serving our community with over twenty-five years in the field of education at Wayne Highlands School District, including twenty years as an administrator. He is actively involved in numerous local charitable and civic organizations.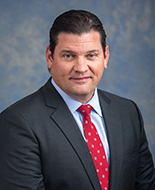 Brian T. Kelly
Brian T. Kelly is a Certified Public Accountant and owner of Brian T. Kelly CPA & Associates, LLC with offices in Carbondale, Honesdale and Old Forge. He has over twenty years of experience in public accounting, providing audit, tax and consulting services to various clients. He is actively involved in numerous professional organizations and youth sports programs including coaching youth soccer.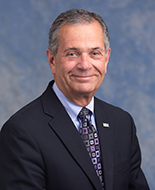 Gary C. Beilman
Gary C. Beilman is recently retired. Prior to Mr. Beilman's retirement, he served as the President and CEO of the Dime Bank as well as other various capacities. Mr. Beilman provides knowledge and experience of over forty years in the financial services industry. He is actively involved in numerous community, charitable, and civic organizations.
Director Emeritus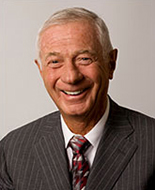 Robert E. Genirs
Dimeco, Inc.'s board of directors is committed to oversight through active participation during monthly meetings. Strong corporate governance is cultivated through an atmosphere of trust and candor. Diversity of thought is encouraged to bring "thinking outside the box", a facet that we consider crucial to healthy boardroom dynamics. Through involvement in their personal area of expertise and with a wide array of charitable and civic organizations, the board maintains community connections and utilizes well-rounded experience to assist in decision making for Dimeco, Inc.
Our qualified board is fully seasoned and its entirety has well over a century of directorial experience and leadership in the business community. Our directors are actively involved in bringing business to our bank and actively participate on several committees including Loan, Wealth Management, Technology, Audit, Community Reinvestment Act and 401(k).
Members arrive at meetings prepared to evaluate the presentations of management in order to ensure that Dimeco, Inc. and its subsidiary, The Dime Bank, are managed in the best interests of our shareholders and that our business practices conform to the highest standards of integrity.